This luscious spicy pumpkin carrot soup is perfect for those days when only soup will do, when you want nothing more than a warming, veg-packed meal and a crunchy slice of bread to dunk too. Inspired by theclevermeal.com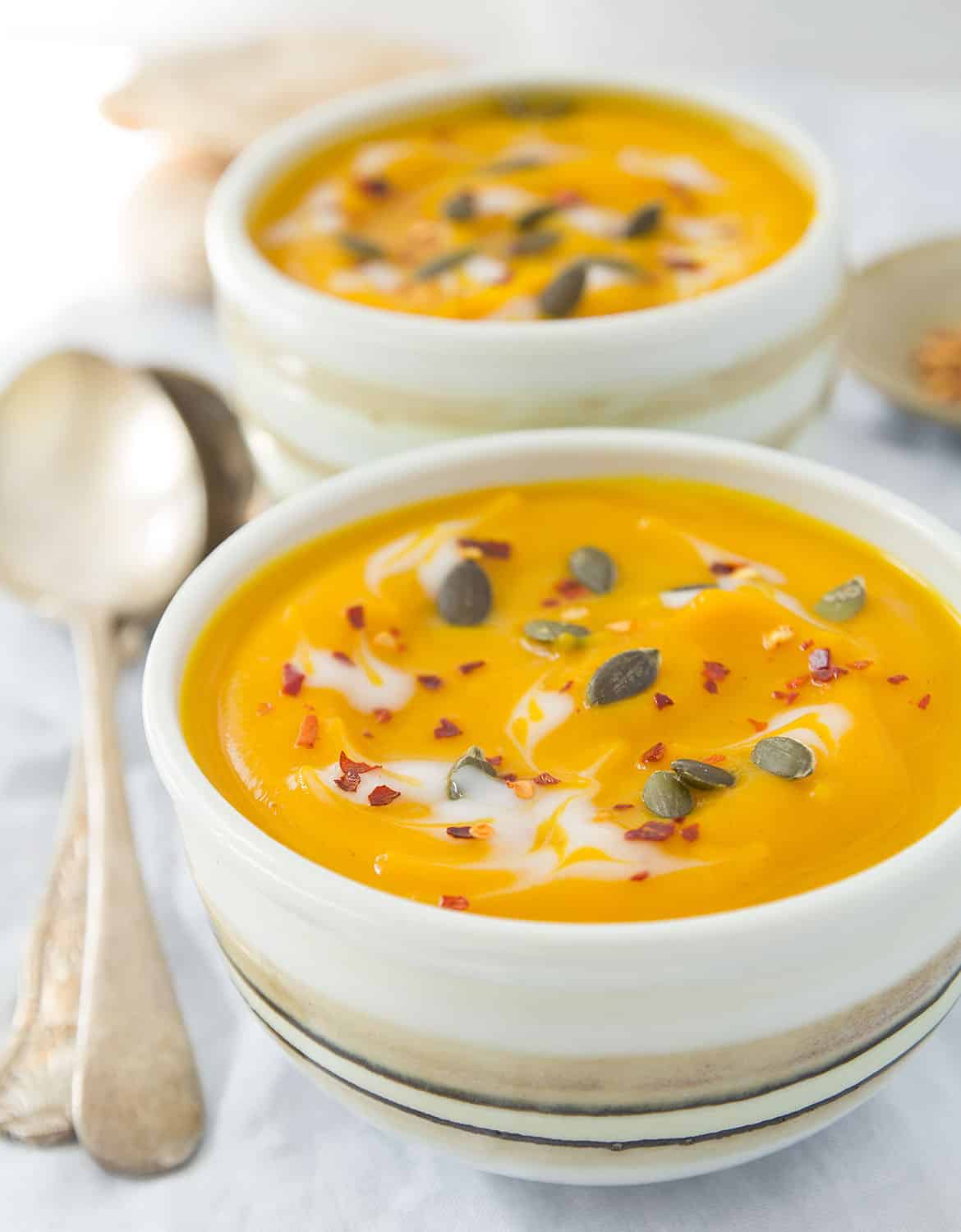 Spicy Pumpkin and Carrot soup
Ingredients
Pumpkin

Carrots

Onions

garlic

olive oil

Spices (curry, turmeric, chili flakes)

Hot water or vegetable broth

Coconut milk

Salt & pepper
Instructions
Saute onion, garlic, and spices in olive oil (don't skip this flavor base)

Add pumpkin and sliced carrots and stir well to coat

Add hot water or vegetable broth, coconut milk and cook for about 10 minutes

Turn off the heat, adjust the seasoning, blend. Easy peasy!
Notes
Pumpkin: you can swap butternut squash or Hokkaido for pumpkin, the substitution couldn't be easier. However, some pumpkin varieties can give off substantial amounts of water when they cook, therefore you need to reduce the quantity of broth during cooking.
Coconut milk: this light recipe calls for a small amount of coconut milk just to round out the flavors. Or, if you don't have any coconut milk on hand, you can swap it with almond or cashew milk.
Leftover: it keeps well in the fridge for up to 3 days. t's also freezable: divide among airtight containers (leaving 1-inch space at the top), and freeze up to 2 months.